Accommodations
Kaliko Beach Club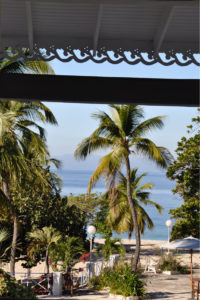 An easy walk or short bus ride to the village, this is a great place to stay while visiting the village.
– All Inclusive Resort is the most relaxing destination on "Côte des Arcadins". Located about 61km from Port-au-Prince International Airport, the hotel is a magnificent and harmonious retreat in the Caribbean with its Creole architecture, the rich colors of its bungalows just 40m from the beach, its rooms with ocean or mountain views, the comfort of its amenities and the tropical gardens that surround it.
visit: kalikobeachclub.com for more information
The Fontana Village
We recently converted one of the houses in the village to a guest house. The house is very comfortable and air conditioned. Offering 4 bedrooms and one bathroom you will enjoy staying at the village, lots of laughter and smiling faces to greet you!